News#
5/26/22 The Glasgow Lab is HERE 😎
It's been a great first semester!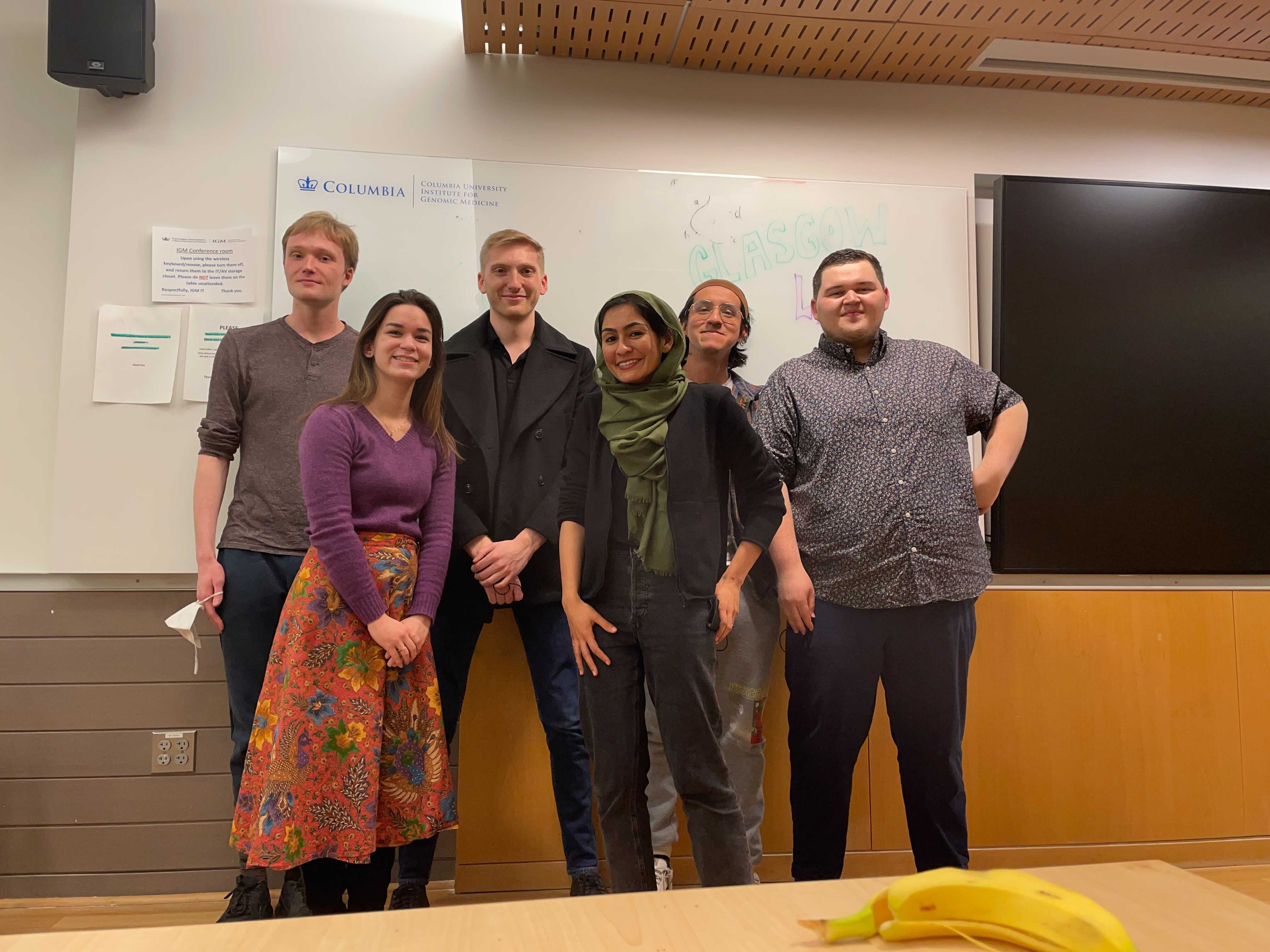 Some updates:
our lab is a member of the Rosetta Commons

we had some lab renovations and got equipment

our first two rotation students, Kyle Helms and Julia Urban, joined us in January and left us in April. We miss them and their fantastic science

our next batch of rotation students, Andrew Reckers and Belen Sundberg, joined us in April. They are really awesome

after optimizing and troubleshooting for a couple months, Malcolm collected our first large HDX/MS datasets (shoutout to the world-class ASRC MS facility!)

Daniel got an Amgen scholarship for summer research!

Daniel, Kyle W. and Anum completed Columbia's Lab-to-Market bootcamp - here's a 1-min video about our project



Kyle W. designed and tested his first set of artificial transcription factors (and was admitted to Columbia for grad school!)

we applied for grants

we all gave our first group meetings

Daniel and Kyle W. learned a lot at pyrosetta bootcamp

we triumphed/survived some plasmid contamination issues and rampant COVID
We're excited to go hard this summer to advance our ongoing basic science, applied, and methods development research projects!